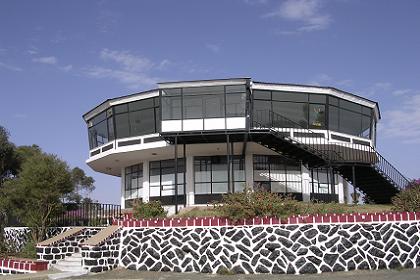 Cherhi Recreation Center, build in 1983, resembles an air traffic control
tower. This restaurant has the best view in town. It is situated on a hill
north of the covered market. Where Asmara stretches out in all directions.
Cozy Bar and Restaurant with local and foreign dishes. Tel +2911 115054.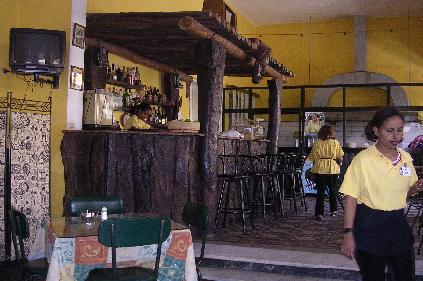 Restaurant The Mask Place - opposite to the Bistro Alba.

The Mask Place
Appetizer
Hommos
NFA 69.00
Baba ghannouj
NFA 79.00
Tabouleh
NFA 69.00
Salads
Tossed green salad
NFA 66.00
Chef salad
NFA 94.00
Patatoe salad
NFA 72.00
Grill Special
(served with french fries)
Mask burger
NFA 90.00
Original burger
NFA 84.00
Cheese burger
NFA 96.00
Fish burger
NFA 106.00
Fish kebab
NFA 106.00
Steak Sandwich
NFA 117.00
Mask Special
Shewarma sandwich
NFA 102.00
Habiyaki
NFA 115.00
Shewarma combination plate
NFA 132.00
Tuna salad sandwich
NFA 102.00
Ham & cheese sandwich
NFA 90.00
Fish nuggets & french fries
NFA 138.00
Penne alla arrabiata
NFA 95.00
Roast beef sandwich
NFA 125.00
Side order
French fries

NFA 69.00

Hot drinks
Coffee
NFA 8.00
Tea
NFA 7.00
Cappuccino
NFA 10.00
Macchiato
NFA 8.00
Cold drinks
Imported soft drinks
NFA 40.00
Fresh orange juice
NFA 45.00
Asmara beer
NFA 15.00
Carbonated mineral water
NFA 15.00
All prices quoted in June 2011 when 1 US$ = 15 Nakfa
Prices and exchange rates may be subject to change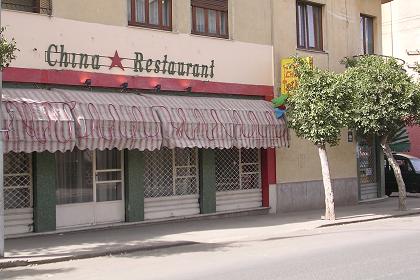 China Star Restaurant Knowledge Street close to the Nyala Hotel.
Serves buffet lunch every Thursday at noon for 184 Nakfa (June 2011)
+ 5% tax. Take away service. Outside catering. Tel 125853.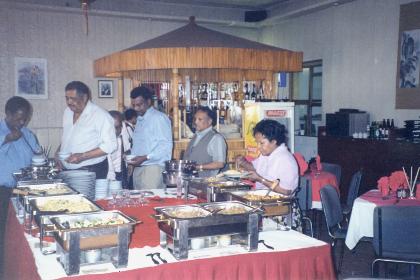 Buffet lunch at China Star Restaurant Knowledge Street.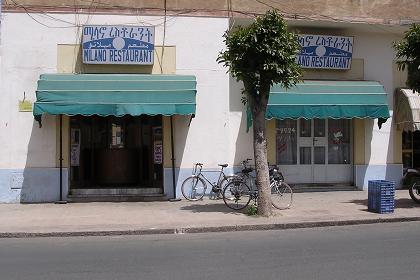 Milano Italian restaurant Ras Alula Street (near the Public Library).
MILANO RESTAURANT MENU
Local food
Nakfa
Foreign food
Nakfa
Second Dish
Nakfa
Derho Keih
130
Taglitelli
90
T Bone Steak
65
Derho Alicha
130
Lasagna
100
Fillet
80
Tsebhi Begie Keih
130
Spaghetti
90
Beef Steak
130
Tsebhi Begie Tsahada
130
Machcheroncini
90
Roast Veal
130
Kitfo
130
Conchiglie
80
Kidney
80
Kitfo special
130
Canelloni
80
Fish
130
Spris
130
Penne
80
Boiled Tongue
80
Minchet Abish
130
Taliolini
80
Tripe
80
Zilzil
130
Rigatini
80
Scallop
120
Gored Gored
130
Minestrone soup
80
Rosta Chicken
120
Tibsi
130
Vegetable soup
80
Lamb
130
Bebianetu
130
Chicken soup
80
Proshuto
80
Quanta Fitfit
130
Fish greal
120
Naitsom
120
Fish cotillite
120
Zilzil Keih
130
Fish zilzil
120
Zilzil Alicha
130
Spris fish
120
Sember
100
Rice
80
Shiro
85
Rice crem
70
Drinks
Nakfa
Juices
Nakfa
Red wine
200
Papaya juice
40
Beer
20
Orange juice
50
Ginger
25
Zetuhun juice
50
plus 10% sales tax - All prices quoted in June 2011 when 1 US$ = 15 Nakfa
Prices and exchange rates may be subject to change

NOTE: description of the meals are approximations of the author and only indicative. All local meals are served with injera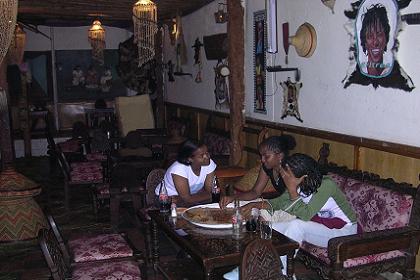 The Milano restaurant also serves excellent traditional food in
the highly decorated national restaurant in the back of the building.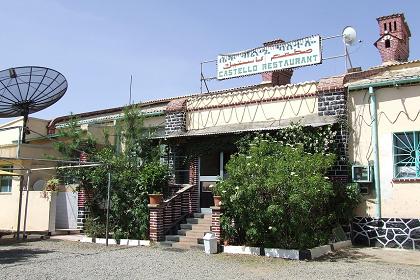 Castello (Italian) Restaurant - Gejeret.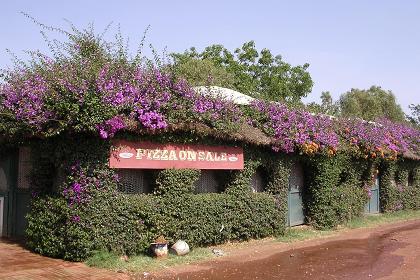 Sembel Huts (near the Sembel Residential Complex), offers conference
and seminar rooms, restaurant and disco, live music, both traditional and
international and midnight barbeque two times a week (Friday/Saturday).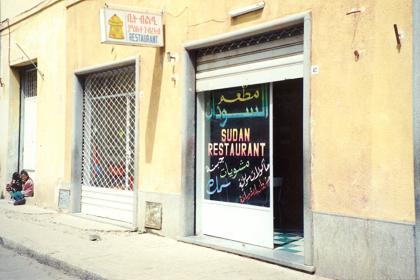 There are countless little restaurants in Asmara like the Sudan Res-
taurant opposite to the Khartoum Hotel (100m from Cinema Impero).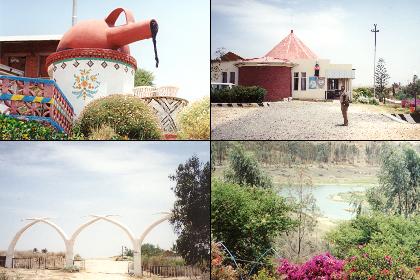 Mai Sirwa Recreation Center and Restaurant 2km off the Road to Keren.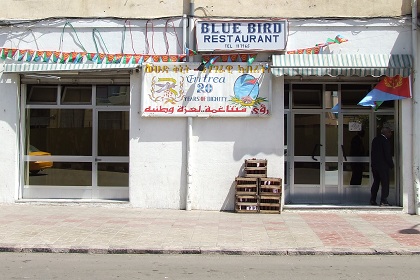 Blue Bird Pizzeria Restaurant - Shida Square close to the Nyala Hotel.
Soups 50-85 Nakfa
Pasta 100-150 Nakfa
Rice 70-120 Nakfa
Grilled Meat 100-200 Nakfa
Fish 130-150 Nakfa
Traditional Food 130-200 Nakfa
Pizza 90-220 Nakfa
Sandwiches 55-90 Nakfa

Blue Bird Restaurant
Sematat Street 48
Asmara Eritrea
Tel +2911 117965
Fax +2911 120411
Bluenile@eol.com.er
All prices quoted in June 2011 when 1 US$ = 15 Nakfa
Prices and exchange rates may be subject to change

For those of you that prefer to see and choose the food you prefer, the Pyramid Buffet Restaurant and Adulis Sport Restaurant are opened all day long, for breakfast, lunch and diner (pasta, rice, injera, bread, meat, fish, sauce and salads).