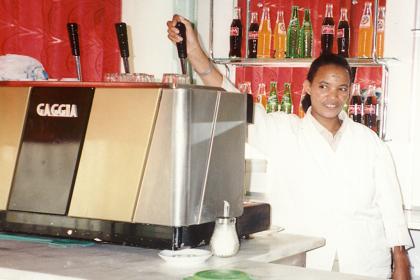 There is always a smile for the customer - Red Sea Pasty - Asmara.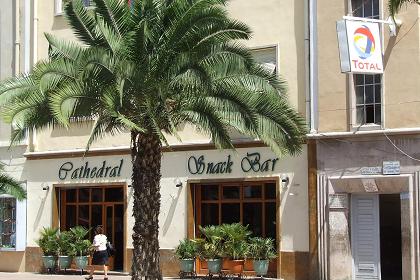 Cathedral Snack Bar - Harnet Avenue Asmara.
Price list of Cathedral Snack Bar
Drinks
Nakfa
Capuccino
8.00
Milk
8.00
Coffee
6.00
Macchiato
6.00
Tea
4.00
Cake
7-8.00
Juices
Nakfa
Cathedral
22.00
Orange
28.00
Guava
20.00
Banana
20.00
Papaya
20.00
Jumbo
30.00
Sandwiches
Nakfa
French Fries
40.00
Cathedral Burger
52.00
Cheese Burger
48.00
Hamburger
44.00
Alapitmark
48.00
Ham and Cheese
38.00
Egg
33.00
Sardine
33.00
Ham and Egg
37.00
Breakfast
Nakfa
Kitch fitfit & souce (butter)
35.00
Kitch fitfit & sprise (butter)
60.00
Kitch fitfit eith dry meat
60.00
Fritata
36.00
Fritata & meat
42.00
Fritata & sardine
42.00
Spris & enjera
60.00
Kebdi & kulit (with bread)
45.00
Kebdi & kulit (with enjera)
50.00
All prices quoted in June 2011 when 1 US$ = 15 Nakfa
Prices and exchange rates may be subject to change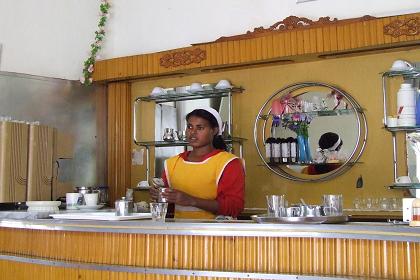 Waitress - City Center Snack Bar - Asmara Eritrea.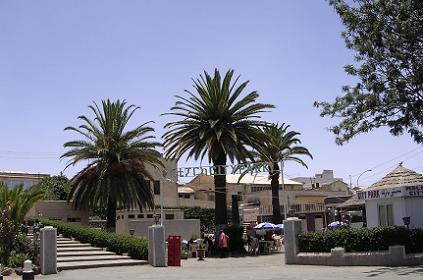 City Park Asmara (the stairs lead to the Presidents Office).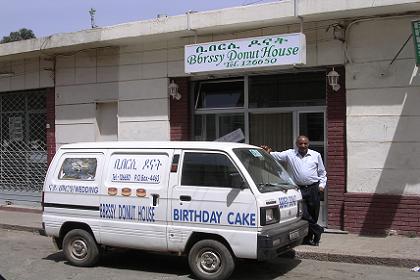 Must try! Bbrssy Donut House: best donuts in Asmara. Located just behind
the Ambassador hotel, this pastry offers the best selection of baked items:
caramel donuts, baklava, marble cakes and Italian pastries are made daily.
Cocktail size pastries, wedding and birthday cakes can be made to order.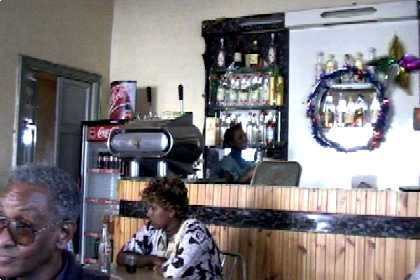 Bar d'Aosta - Andennet Avenue Asmara.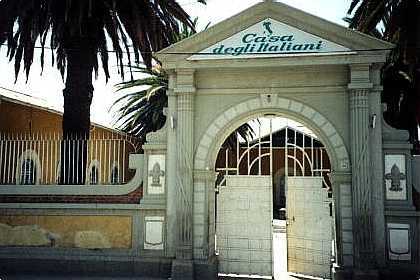 Casa degli Italiani was created for the resident Italians in Eritrea
as a place to gather. Do not let the sign saying for members only
prevent you from going in, to enjoy a drink or a light snack.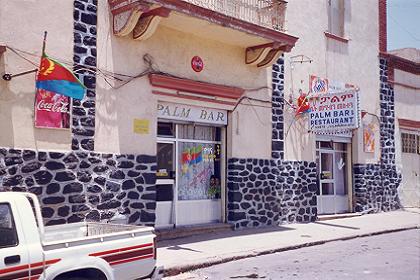 Traditional Palm Bar and Restaurant - Asmara.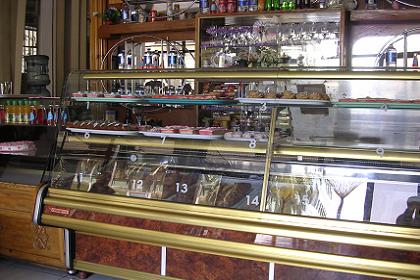 Interior of the City Cake Caffee and pastry - Harnet Avenue Asmara.
16 different cakes, donuts and other pastry for eight Nakfa or less.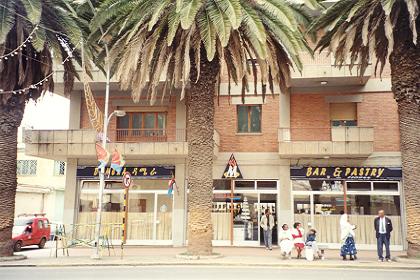 Damera bar, pastry & pension - Harnet Avenue Asmara
Damera Pension

The Damera pension is wonderfully located on Godena Harenet in the heart of Asmara. The area has excellent public transportation connections and offers a vast choices of shops.

This nice and cozy pension is perfect for a couple, group of people, tourists and business travelers. Situated on the first floor, it has a modern decorum and is elegantly furnished. There are double and single rooms with access to balcony.

Each room has showers & feature color television with multi sky channel, direct dial telephone, refrigerator & internet access.

Damera Cafe bar is located on the ground floor. Refreshments can be served in your room. The reception is open to take orders and answer any questions.

Reservation:


Address:

Booking can be done in person or by phone on +291 (1) 124855 or 116944.
Reservation is open 24 hours a day and 7 days a week.

247 Godena Herenet, Asmara Eritrea.